Since 1883, the best wines of the estate are tasted here.
AND WHAT IF YOU MET THE PERFECT WINE FOR YOU
Whether it is simply for an aperitif, a special celebration, or to discover our winery, our 3 wine tasting offers are available as follows
on reservation
DISCOVERY – TERROIR – GOURMANDS
Monday to Friday from 9:30 am to 6:30 pm
Saturday from 10:00 am to 6:00 pm
without reservation
DISCOVERY
during the opening hours
of the Cellar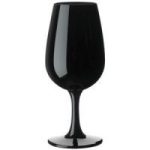 Tasting of 4 wines
Puff pastry twists
Winery visit
Voucher of CHF 5.00
Adults: CHF 19
Children (6-15): free
from 2 adults | approx. 60 min.
Discovery of the winery
4 wines to taste

4 wines to taste
Local sausage and cheeses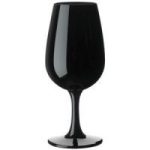 Tasting of 4 wines
Local sausage, cheeses and bread
Winery visit
Voucher of CHF 5.00
Adults: CHF 24
Children (6-15): CHF 14
from 2 adults | about 75 min.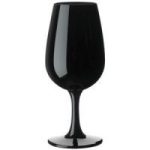 Tasting of 5 wines
Gourmet bite with each wine
(cheese ramekin, salmon canapé, small round pâté, gruyère, veal pâté)
Cellar visit
Voucher of CHF 5.00
Adults: CHF 44
Children (6-15): CHF 24
from 4 adults | approx. 90 min.
5 wines to taste
5 gourmet bites
With our Tasting I, II and III packages, you will receive a voucher worth CHF 5 to be used on 1 bottle of Chasselas Tradition or Chasselas Hélio d'Or after your tasting.
MAKE YOUR TASTING A UNIQUE EXPERIENCE
A FESTIVE WINE TASTING OR A RICH APERITIF
In collaboration with the Confiserie Hedinger in Aigle and Monthey, make your tasting an exceptional moment by adding
– a surprise bread or
– an assortment of mini-canapés (4 per person) or
– a chocolate-raspberry pastry and a coffee
+ CHF 10 per person
from 6 people, reservation 48h in advance
Always available at the end of the tasting, our Gamadoux and some chocolate squares from the Confiserie Chocolaterie Hedinger in Aigle and Monthey.
+ CHF 5 per person
prior reservation not necessary
– grape juice
– film on the work of the vine and wine
– games and coloring activity
– playground in the family garden
VISIT WITH YOUR FAMILY, OF COURSE!
All our offers can be experienced with joy by the youngest visitors. As parents, it is important to us that they too have something to talk about when they get home.
The visit of the cellar, the discovery of the giant wooden vats and the adapted explanations will make the whole family enjoy the visit.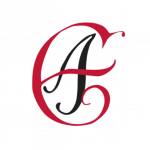 tailor-made for your group visit
Cellar visit & tasting
Aperitif at the cellar & visit of the Castle of Aigle
Adapted solutions
– up to 12 people
– 12 to 24 people
– 25 to 45 people
Parking for minibuses and buses in the immediate vicinity. Possible access for people with reduced mobility.
WARM WELCOME
HAPPY CUSTOMERS
For larger groups, we can combine several rooms of our farm . When the weather is good, we can welcome you on the terrace in front of our winegrower's house.
Moreover, a few minutes walk from our cellar, it is possible to reserve one of the rooms of the Château d'Aigle for your tasting.