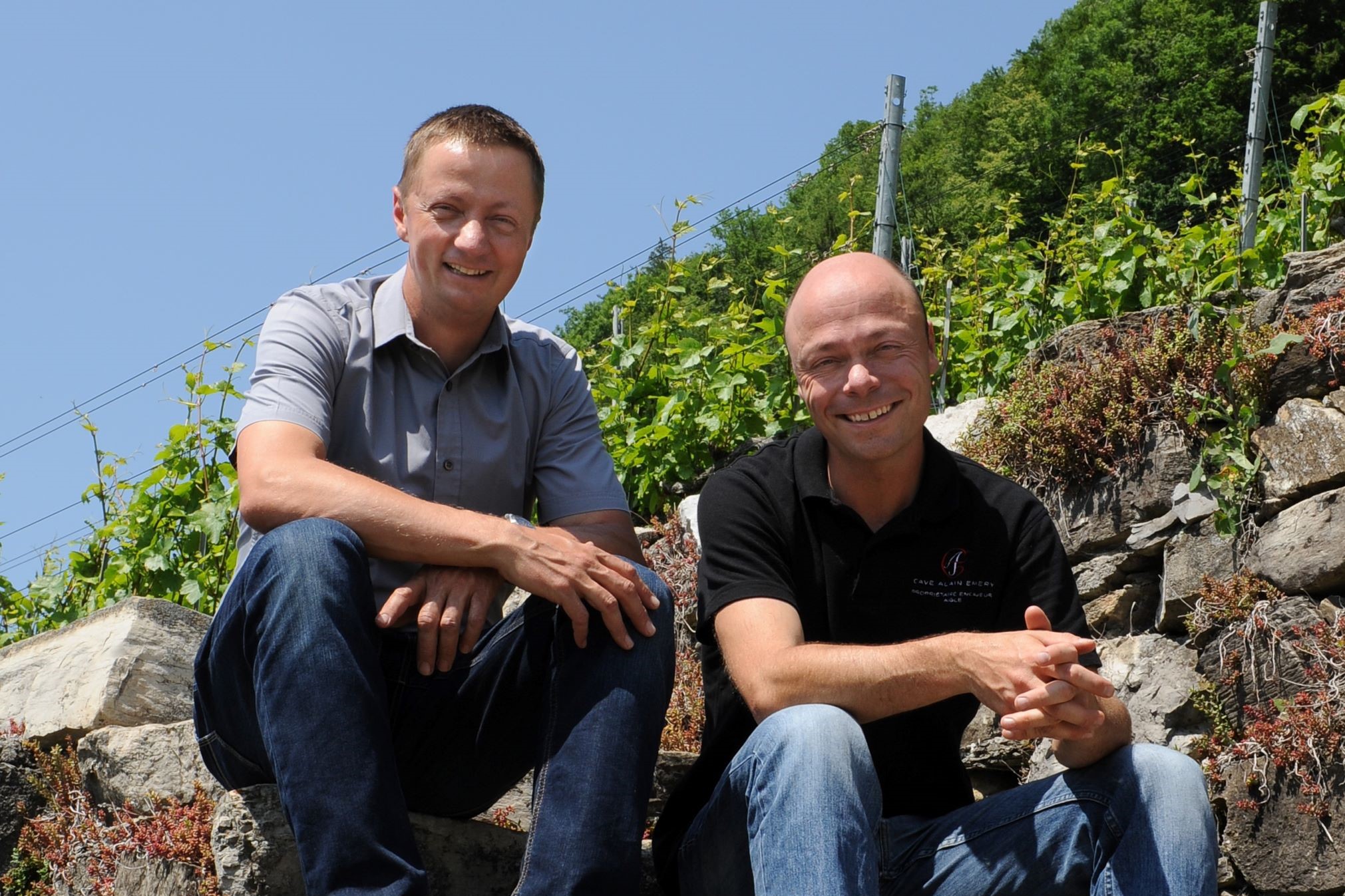 WINE SALE. TASTINGS & APERITIFS. OENOTOURISM.
OPENING HOURS OF THE CELLAR
IN WINTER
November to mid-March
Tuesday and Thursday 15:00 – 18:00
Saturday 10:00 – 12:30
or by reservation
Monday to Friday from 9:30 to 18:30
Saturday from 10:00 to 12:30
FROM SPRING TO FALL
mid-March to end of October
Tuesday to Friday 15:00 – 18:00
Saturday 10:00 – 12:30
or by reservation
Monday to Friday from 9:30 to 18:30
Saturday from 10:00 to 18:30
After spending seven years in the viticulture department of the Canton of Geneva, Alain took over the business from his uncle Philippe and his father François in 2007. A graduate of the Changins engineering school as an oenologist, he embodies the know-how and rigor necessary to vinify and mature his wines with passion.
As President of the Interprofession du Chablais and active in various professional associations, Alain contributes to the reputation of the profession. A man of all situations, with a friendly word for everyone, he combines tradition with modernity, which is elegantly expressed in his wines.
French – German – Spanish
Winegrower
Sales & Social Networks
After 15 years with the Swiss Post Office and two CFCs, he obtained a CFC as a winegrower. In 2012, Marc joined his brother Alain on the family estate.
The jovial man, motivated by excellence in vineyard care, also obtained a degree in sales and communication. The creation of special label editions are his particular pleasure. In 2016, he successfully implemented the Vaud Oenotourism certification.
For him, who is a true professional with a big heart, selling and welcoming people is a matter of course while creating a good mood around him.
Rahel Isenschmied is a hotelier with a passion for tourism and has a diploma in tourism management and a cafetier-restaurateur certificate. His knowledge of wine was attested to by the WSET II Certificate in 2013.
Rahel's approach is to welcome and innovate while taking care to emphasize traditions. As comfortable in the kitchen as she is in project management, with her, a simple tasting becomes an experience.
A woman, a smile, an emotion that perfectly completes this family of winegrowers from Vaud.
French – German & Dialect – English
THE INDISPENSABLE LITTLE HANDS
Throughout the year, important work is done in the vineyard. We would like to take this opportunity to thank our faithful collaborators who come back year after year for the leaf work and the harvest.
During demonstrations, open cellar or any other event, we would do nothing without all these people, who work to make the party beautiful and successful. It is in a family and welded spirit that all work to offer you the best…