Happy to welcome you
We are pleased to welcome you – without appointment – every Saturday morning in our cellar for a free winetasting between 9:00 a.m. and 12:00 p.m. Our cellar is also open Tuesday and Thursday from 3 p.m. to 6 p.m., you just need to ring the bell. Obviously, we also welcome you by reservation whether you are two poeple or in the company of your friends and family.
The Alain Emery winery is ideal for visiting groups of around 20 people. The cellar with its carnotzet has around 25 seats for a tasting. For an aperitif, we can accommodate around 35-45 people.
Our wine tasting offers
In accordance with the latest cantonal and Swiss-wide guidelines, we are OPEN for WINE SALE at our standard opening times, as well as for WINE TASTINGS in case of good weather conditions in the outdoor areas of ​​our winery.
VENI VIDI VINI
« VIVEZ L'EXÉRIENCE »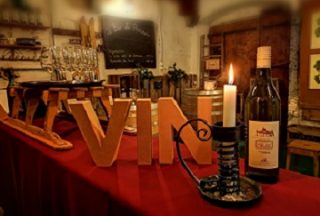 NEW: SEASON III
Discover the Cave Emery and its wines by following a didactic and playful path in our premises. We invite you to immerse yourself in the exciting world of the estate.
This experience is currently unavailable. It will be bookable again after the harvest.
Price
Adults: CHF 24
Children: free of charge
WINE TASTING I
« DÉCOUVERTE »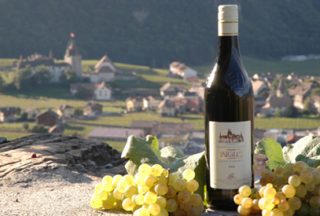 Visit of the wine cellar and wine tasting with salted snacks.
Children will enjoy a grappe juice tasting.
Price
Adults: CHF 10
Children: free of charge
WINE TASTING II
« TERROIR »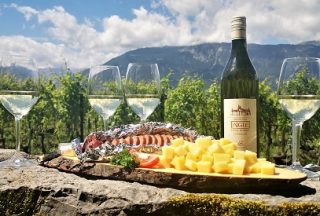 Visit of the wine cellar and wine tasting with salted snacks, enriched with a selection of regional cheeses and sausage. This offer is ideal for an aperitif or as a snack at any time of the day.
Price
Adults: CHF 19
Children: CHF 9
For large parties
Cellar visit and wine tasting
Please contact us in order to best meet your needs. We can combine several premises of our estate or even go a few minutes' walk to one of the venues at Château d'Aigle. After visiting the winery, the short stroll through the historic town centre is a real pleasure. In addition, the tasting can be combined with a visit to the Château and its Vine and Wine Museum.

Cellar visit and aperitif
Again, do not hesitate to contact us. An aperitif can be organized by combining different spaces such as our cellar, carnotzet, barn and press. If the weather is good, it is even possible to welcome you in our yard or garden.

Good to know
Sufficient parking spaces, also for coaches, are available in our neighborhood. Toilets are available for our customers, but they are not wheelchair accessible (two steps to cross).
Wine tourism & children
All our offers can be enjoyed by the youngest visitors: we offer them our own grape juice to taste. As parents, it is important that they too have something to tell when they return home.