Bien plus qu'une simple cave
Par sa situation privilégiée au pied du Château d'Aigle dans le quartier historique du Cloître, la Cave Alain Emery est une véritable étape incontournable dans la découverte du terroir du Chablais Vaudois.
Une étape
Que vous fassiez une halte sur le Grand Tour suggéré par Suisse Tourisme, visitiez le musée de la vigne et du vin, vous baladiez le long du « sentier des vignes », participiez à un évènement au Château ou à l'Eglise du Cloître, la Cave Alain Emery vous accueille avec joie. De plus, en collaboration avec les TPC et l'Office du Tourisme régional, nous vous offrons des activités tout au long de l'année.
Finalement, pour ceux et celles qui désirent prolonger leur séjour à Aigle, nous vous proposons un logement simple mais accueillant dans notre maison vigneronne. Autrefois logement des domestiques, une jolie chambrette rustique est proposée uniquement dans notre forfait combiné « wine & sleep ».
Certification par Vaud-Oenotourisme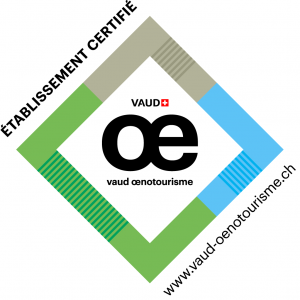 Depuis 2015 la Cave Alain Emery est signataire de la Charte oenotouristique du Canton de Vaud et récemment, nous avons obtenu le label OE certifiant notre engagement auprès du visiteur, de l'environnement et de toute une région.
Grand tour
of Switzerland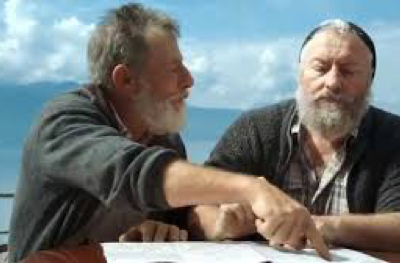 Aigle et ses environs sont une étape du GRAND TOUR sur la route entre le Lavaux et la Vallée du Rhône.
La Cave Alain Emery est tout naturellement un arrêt privilégié pour tous ceux et celles qui visitent le Chablais.
Château d'Aigle
Musee de la vigne et du vin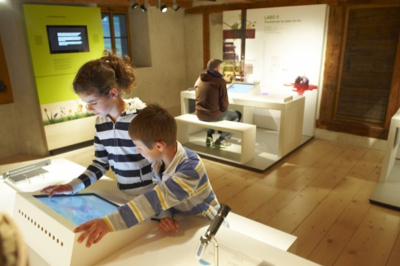 Le Château d'Aigle du XIIè siècle est l'emblème de la ville. A seulement quelques pas à pied de notre cave, il trône au milieu du vignoble et propose une visite interactive du monde de la vigne et du vin.
L'ap[AIR]o
Glaciers des Diablerets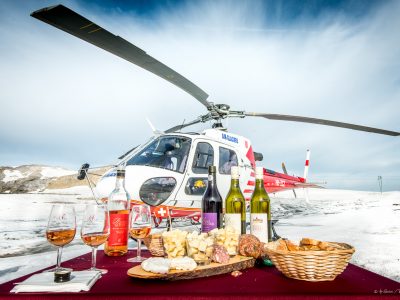 Discover the magnificent landscapes of the Chablais Alps during an unforgettable pleasur flight and enjoy a gourmet stop to taste a selection of our Grand Crus wines, served with an assortment of local products.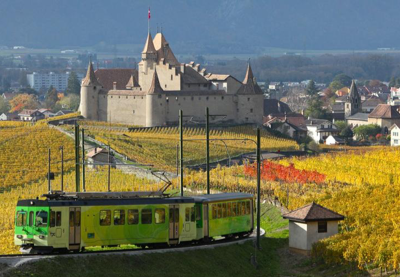 La Cave Emery vous propose de découvrir des trésors de notre vignoble en alliant le vin au train. Cette offre touristique peut être réservée dans les gares TPC, les offices du tourisme et les hôtels régionaux.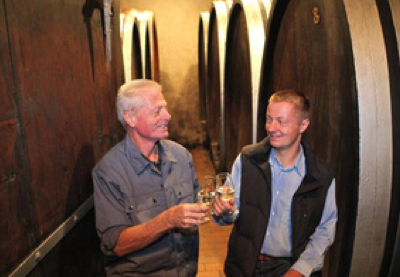 From the winemaker of the past to the oenologist of today, Cave Emery relies on a whole family know-how based on five generations of winemakers and will be your guide during this enotourism event.
Dates and times: Every Tuesday from June 5 to October 30 (except holidays) at 16:30. Meet in front of Aigle Castle.
Price: Free and without registration. About 1 hour 30 minutes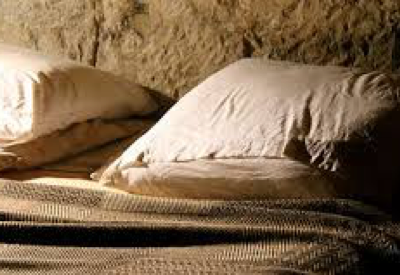 Dans une ancienne partie de notre maison, une chambre rustique peut accueillir deux personnes. La chambre simple mais accueillante est équipée d'un wc et lavabo, notez que l'accès pour la douche se fait par l'extérieur. Pour votre petit-déjeuner, nous vous recommandons la Confiserie & Tea room Hedinger à quelques minutes à pied.
Compris dans le forfait à Frs. 175.- p. pers.
2 nuitées sans petit-déjeuner
1 dégustation de vin à notre cave
1 menu 3-plats au Caveau du Cloître
1 entrée au Château d'Aigle et musée
Vaud Wine Tourism
Certified establishment
The county of Vaud, a wine-producing canton and a land for gourmets, is a region of excellence.
The "Vaud Wine Tourism" certification distinguishes those Vaudois professionals in the hotel and catering trades as well as in the field of wines and good taste, who attach great importance to providing top-quality tourist and gourmet offers.
Initiated by the canton of Vaud, the "Vaud Wine Tourism" certification has created a network of venues where you can discover, share and above all taste Vaudois terroir products!
Vaud wines
Appellations & Terroirs
Source : Office des Vins Vaudois, Mémo des Vins Vaudois.
Chablais

The Chablais wine region sits between Lake Geneva and the mountains, stretching from Villeneuve to the border with the canton of Valais.

Its stony soil and the beneficial effects of foehn winds, which dry the grapes, give wines a forceful, mineral character.

Elegant, aromatic and rich, Chablais wines are renowned for their fruity nose with flint notes.
Dézaley Grand Cru

The Dézaley wine area, located entirely within the district of Puidoux, is marked by abrupt slopes and stone walls that hug the hillside.

Chasselas reigns supreme here, covering 90% of Dézaley's surface area. The terraced vines' exceptional exposure results in full-bodied wines with a remarkably long finish.

These are complex, well-structured wines, with notes of almond and toast, ending with tea and honey notes.
Calamin Grand Cru

Calamin is nestled between the village of Epesses and Lake Geneva.

Chasselas thrives on its distinctive soil, which gives the wine a rich aromatic palette, with notes of caramel and hints of chalk.

Calamin wines are classy and dense: they are characteristically smooth on the palate, slightly sappy and bitter, which adds a touch of virility.
Lavaux

Lavaux, situated between Lausanne and Chillon, boasts a spectacular terraced landscape that overlooks Lake Geneva.

Abundant sunshine is available thanks to the vines' ideal exposure, reflected sun from the lake and sunshine stored in the terraced stone walls.

The wines are well-structured and complex, characterised by notes of honey and toast and by their persistent finish.
La Côte

La Côte is the wine region between Nyon and Lausanne.

It benefits from the protection of the Jura mountains and Lake Geneva's moderating temperatures.

The wines vary depending on the soil: loose gravel at lower elevations near the lake yields very elegant wines while heavier soil at higher elevations produces more structured wines marked by floral and fruit notes.
Bonvillars

The shores of Lake Neuchâtel on the canton of Vaud side are home to the Bonvillars wineproducing area.

Precipitation here is the canton's lowest and the area enjoys a very favourable microclimate. It stretches from Montagny-près-Yverdon to Concise, with a smattering of small villages in between.

The wines take their characteristic notes from the limestone rock and the gravelly, mineral soil that marks the terroir.
Côtes de l'Orbe

Halfway between Lake Geneva and Lake Neuchâtel is the Côtes-de-l'Orbe wine region, which stretches across some 20 towns and villages, from La Sarraz to Yverdon-les-Bains.

Molasse, limestone and clay soils give the area its diverse terroirs, with grapevines benefiting from mostly southerly exposures.

The Côtes-de-l'Orbe's dry climate is ideal for red grapes, which account for 75% of wine production.
Vully

The Vully wine region, in the foothills of Mont Vully, straddles an area bordered by the cantons of Fribourg and Vaud.

It sits on Aquitanian limestone deposits with layers of sandstone and marl that resemble each other closely. The small but highly regarded Vully wine area totals some 153 ha, of which 51 ha are in canton of Vaud and 102 ha in canton of Fribourg.

Its delicate wines are well-balanced, full and round, with notes of citrus fruits.
Useful links
Entdecken Sie die Weinberge (OVV)
App Vin Vaudois (OVV)
Discover the region (OTV)